Serve Up Pancake Perfection!
Saturday 22nd February 2020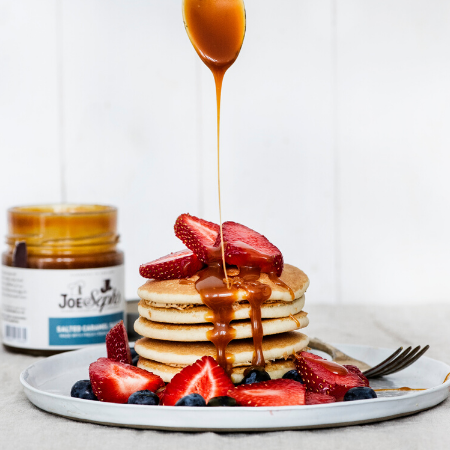 Good news fellow popcorn lovers Pancake Day is next Tuesday! As the only day of the year when it's perfectly acceptable to devour pancake stacks for breakfast, lunch and dinner, naturally we're big fans!
Here at Popcorn HQ, we believe a pancake stack isn't complete without a delicious topping! This Shrove Tuesday create pancake perfection with our award-winning Caramel Sauce range. Featuring 15 wonderful flavours from classic Salted Caramel to boozy Gin & Tonic, there is a caramel sauce for everyone!
If you are looking for a little inspiration for pancake perfection this Shrove Tuesday, here's a few of our ultimate pancake recipes! Happy stacking!