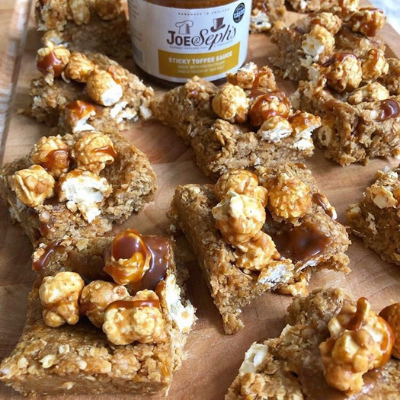 Peanut Butter and Sticky Toffee Flapjack Squares. These no-bake flapjack squares combine peanut butter and sticky toffee for the ultimate sweet treat! Thank you to @joannalowy for making this recipe!
Ingredients:
300g Rolled oats
125g Smooth peanut butter
Method:
1. Put the oats, peanut butter, sticky toffee caramel sauce and half the popcorn in a bowl with 100ml water and stir until combined.
2. Put the mixture into a lined baking tin (or a silicone baking tray) and push down firmly until condensed.
3. Top with the rest of the popcorn and a healthy drizzle of more sticky toffee caramel sauce.
4. Pop into the fridge for a couple of hours to set. Enjoy!