This delicious baked apple cheesecake makes the perfect pud for the festive season, using our new Brandy Butter Caramel Sauce you can't go wrong!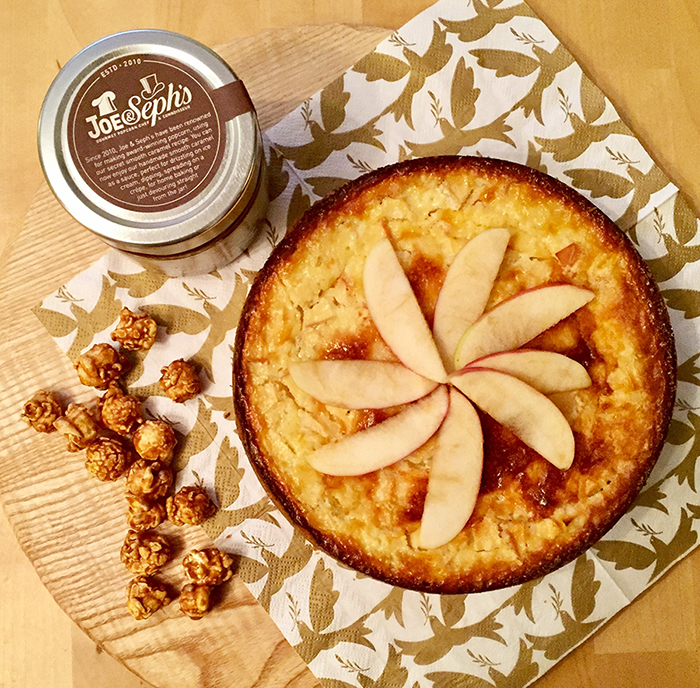 Ingredients
160g crushed digestives
125g butter – melted
200g soft cheese
65g sugar
2 eggs
1 apple chopped into small pieces (leave a few slices for decoration)

To serve

Joe & Seph's Brandy Butter Caramel Sauce


1. Heat oven to 1800C. In a bowl mix together the crushed digestives and melted butter, once all combined press into the bottom of an ungreased cake tin.

2. In a bowl, beat together the soft cheese and sugar until smooth then add the eggs one by one, mixing after each addition.

3. Fold in the chopped apple pieces then pour the mix on top of the digestive base.

4. Bake for 40 minutes or until set. Once out of the oven leave to cool for 20 minutes. Remove cheesecake from the tin on to a serving plate and chill in the fridge for 1 hour.


5. Once chilled you can layer on your decorative apple pieces and serve with a drizzle of Joe and Seph's Brandy Butter Caramel Sauce…….heaven!