FREE UK MAINLAND DELIVERY WHEN YOU SPEND £12
Boozy Almond Hot Chocolate with Salted Caramel Sauce
Hot Chocolate is the perfect winter warmer and this recipe from Katie at Katie's Kitchen Journal will make any frosty day more bearable. You could top this hot chocolate with any of our 6 flavours of caramel, but it is especially delicous with our heavenly Salted Caramel Sauce...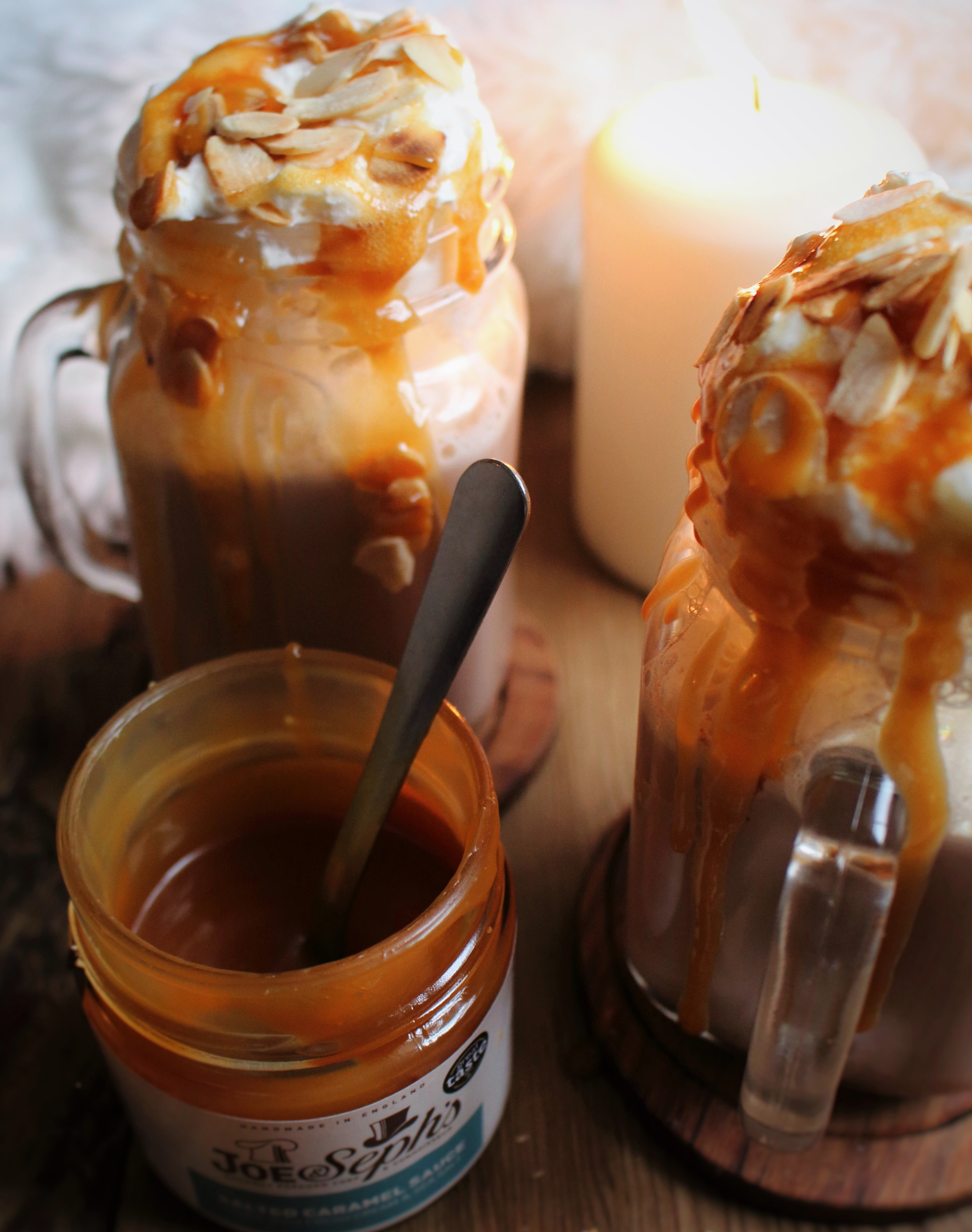 Ingredients:
Hot Chocolate
Milk
50ml Almond Liqueur
50g flaked almonds
Whipped cream
Joe & Seph's Salted Caramel Sauce
Method:
Lightly toast the flaked almonds in a frying pan over a medium heat until they start to turn golden brown.

Make 2 normal mugs of hot chocolate using the hot chocolate powder and milk as specified on the hot chocolate instructions.

Stir 25ml of almond liqueur into each hot chocolate.

Top each hot chocolate with whipped cream and scatter over some of the flaked almonds. Drizzle over some of our

Salted Caramel Sauce

and serve immediately.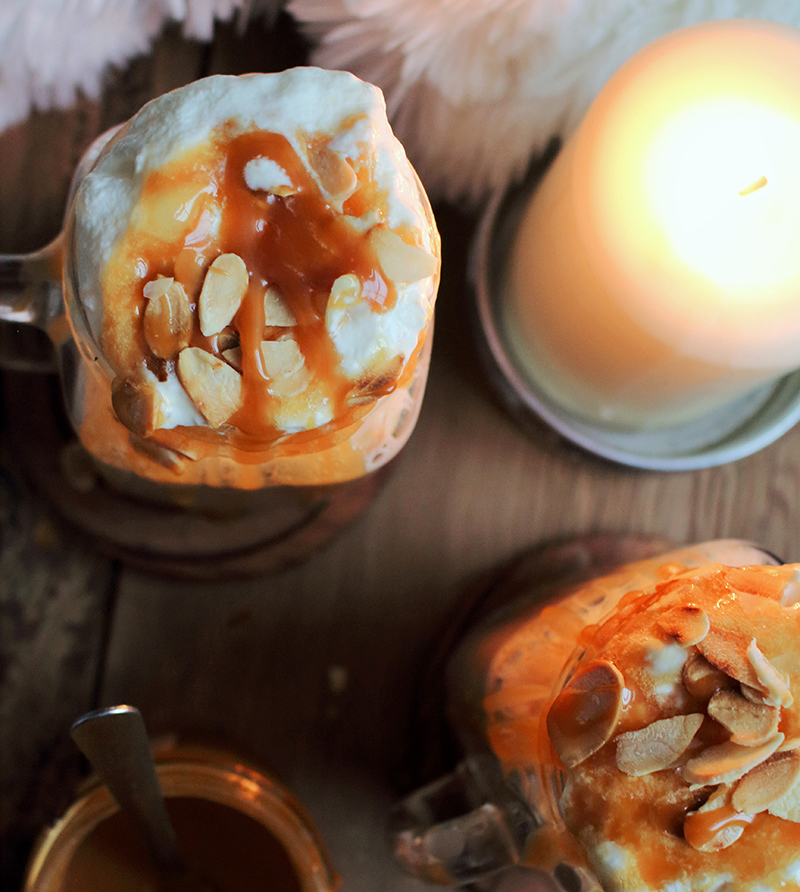 Get 5% Off when you sign up to our email club!*
Sign up for sneak peek access to our latest news!
Then receive a code for 5% off your first order when you spend £12 or more.
Thank you! We've sent you an email with your unique code.
Continue Shopping
* By subscribing you agree to the Terms and Conditions of this offer.
Sign up to our email club and you will receive a welcome email with a code entitling you to 5% off your first order when you spend £12 or more on our website. This code cannot be combined with any other code or any other offer, discount or promotion offered by Joe & Seph's. This code is valid on popcorn, caramels sauces and gifts and excludes subscriptions and international shipping charges. This code is valid for one month only or while stocks last.