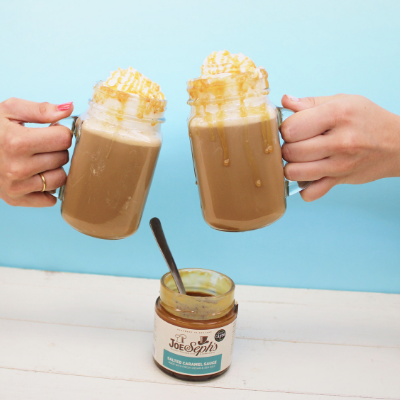 This quick and easy caramel iced latte recipe uses only four ingredients and takes five minutes to make!
Ingredients:
100ml brewed coffee
150ml milk (dairy-free alternatives work well too)
Drizzling of Joe & Seph's Caramel Sauce (choose your favourite flavour - we used Salted Caramel here)
Generous serving of whipped cream
Handful of ice
Method:
1. Brew your coffee to your liking. Leave to cool.
2. Drizzle Joe & Seph's Caramel Sauce into your empty glass so you get an even coating of sweetness! Then add a small handful of ice.
3. Pour the coffee over the ice, followed by the milk.
4. Add whipped cream and more caramel sauce to serve. Enjoy!