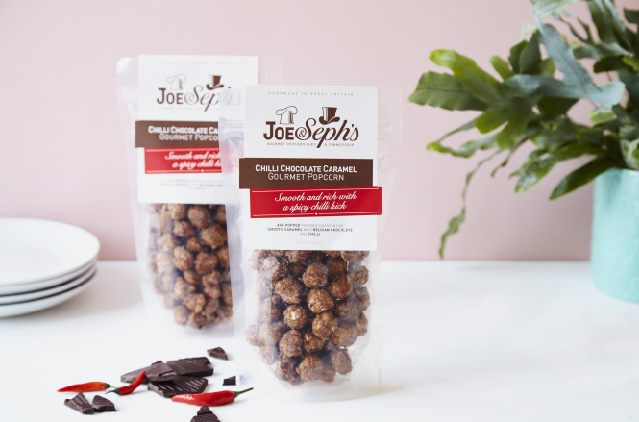 In celebration of National Chocolate Week 2017 we have launched a brand NEW flavour which packs a punch! Introducing Chilli Chocolate Caramel Popcorn, made using the finest Belgian Chocolate, followed by a kick of heat from the Red Pepper Chilli!
Our brand NEW Chilli Chocolate Caramel Popcorn is the latest addition to our chocolatey range, including Double Chocolate Caramel, Orange Chocolate and our Great Taste Award-winning White Chocolate and Vanilla Bean Popcorn.
Follow the link below, and be one of the first to get your hands on our newest flavour, sure to spice up your day.
https://www.joeandsephs.co.uk/pouches/chilli-chocolate-caramel-popcorn