Say hello to the World's First Popcorn Advent Calendar!
Wednesday 3rd October 2018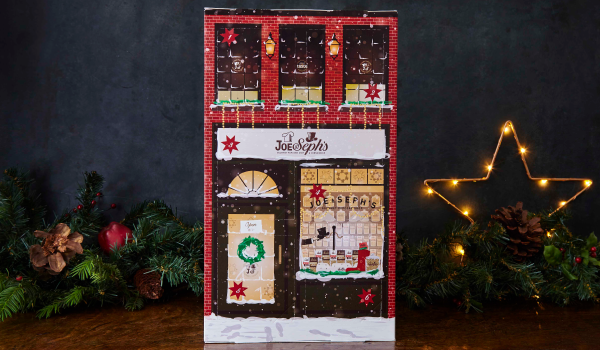 Christmas has come early!
We are SO excited and proud to FINALLY announce that we've created the World's First Popcorn Advent Calendar to kick-start the Christmas countdown!
Illustrated as a snow-covered, Victorian shop-front, the calendar opens up like a giant Christmas storybook to reveal 24 festive doors. Behind each door you will find snack sized packets of artisan popcorn in 12 unique flavours, from Joe & Seph's classics to our more indulgent flavours; Cookies & Cream, Chocolate Orange and Banoffee Pie!
If you consider yourself a popcorn connoisseur or have a popcorn fanatic friend or family member, then this is the gift that keeps on giving and we hope you enjoy it as much as we have enjoyed creating it!