This August, our friend Frances Quinn (2013 Great British Bake Off Winner) put on a series of complimentary workshops called Quinntessential crEATes - a series of workshops all about showing what is possible when you combine art, design and food.
We spent a delightful evening with Frances and a few other guests at the St Pancras Renaissance Hotel creating art with our Chocolate Caramel Sauce and popcorn (which incidentally made for an excellent snack whilst doodling!) - thanks for having us!
You should definitely check out Frances' website (francesquinn.co.uk) - her deliciously creative bakes include everything from a "Banoffee Pie Chart"to "Olympic Medal Biscuits", and is bound to inspire you to get creative in the kitchen!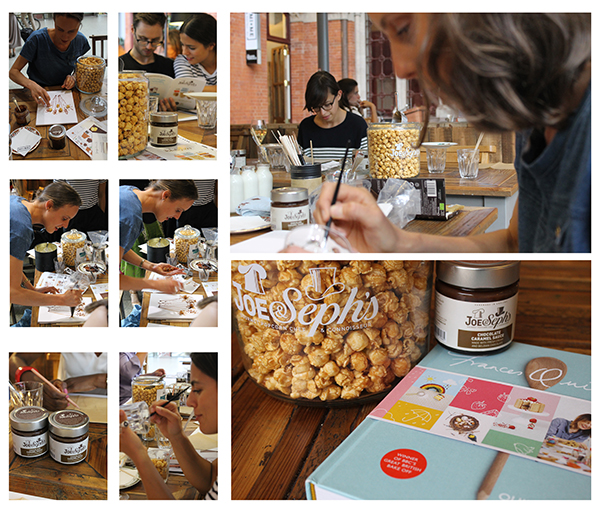 If you find yourself feeling inspired to get baking, check out our Caramel Sauces, and visit our recipe ideas page to get the taste buds tingling!