FREE UK MAINLAND DELIVERY WHEN YOU SPEND £12
Orange Marmalade
Monday 20th April 2015
We have officially launched our newest flavour, Orange Marmalade, and we have a feeling you are going to love it! A mouth- watering combination of luxuriously smooth butter that is followed by a delightfully fruity and zesty finish. A combination that has won over the nation for years on toast, so we thought we would up the game a bit and create our own gourmet popcorn version!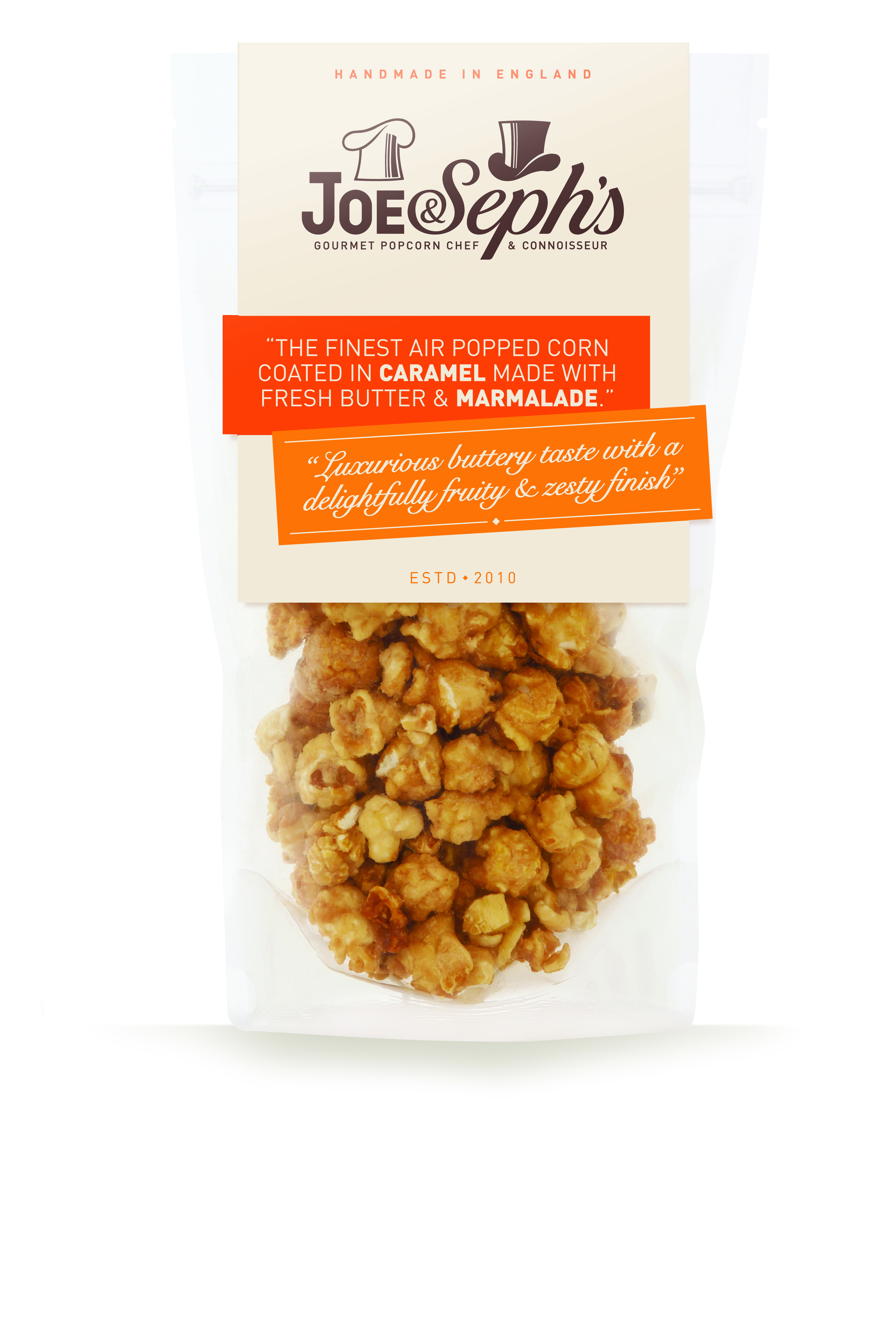 Get 5% Off when you sign up to our email club!*
Sign up for sneak peek access to our latest news!
Then receive a code for 5% off your first order when you spend £12.00 or more.
Thank you! We've sent you an email with your unique code.
Continue Shopping
* By subscribing you agree to the Terms and Conditions of this offer.
Sign up to our email club and you will receive a welcome email with a code entitling you to 5% off your first order when you spend £12.00 or more on our website. This code cannot be combined with any other code or any other offer, discount or promotion offered by Joe & Seph's. This code is valid on popcorn, caramels sauces and gifts and excludes subscriptions and international shipping charges. This code is valid for one month only or while stocks last.

Choose your country
Please note that international shipping is available.