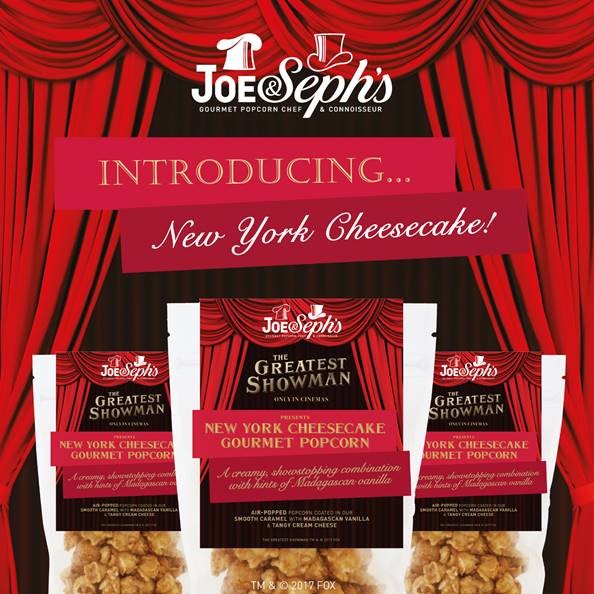 To celebrate the release of Twentieth Century Fox's latest blockbuster musical, The Greatest Showman, starring Hugh Jackman & Zac Efron, we asked YOU to help us choose our next, limited edition flavour, inspired by the film.
You voted in your thousands, and though it was extremely close, you have chosen our LIMITED EDITION popcorn flavour to be the showstopping ….
NEW YORK CHEESECAKE!!
Creamy with hints of Madagascan vanilla the authentic taste of New York, avaliable on our website NOW!
Our WINNER of A YEAR'S SUPPLY OF POPCORN is SIERRA BURGESS-YEO! Congratulations Sierra, and our lucky runners up...
Nathalie Taylor
Karla Brown
Tim Graham
Eileen Bowdin
Nettie Hart
Bella Smyth
Cecily
Not the flavour you chose? Never fear, for those of you who favoured Toffee Apple or Classic Caramel, you will love our Toffee Apple & Cinnamon or Classic Caramel Popcorn both of which can be purchased on our website NOW!
Look out for packs in store, online or at select local cinemas near you!
The Greatest Showman in UK cinemas Boxing Day 2017!