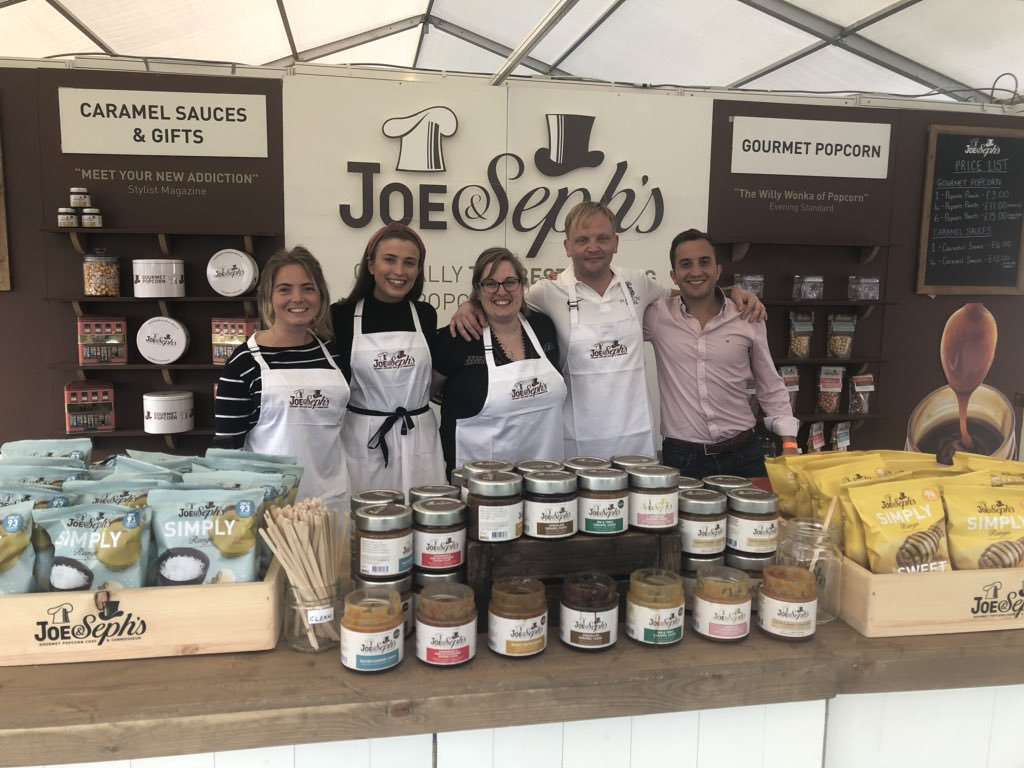 Joe & Seph's are shaking up the snack category one kernel at a time with award winning popcorn and caramel sauces (41 Great Taste Awards, Grocer Gold Award and many others) and after a huge year of growth and exciting new product launch, we are looking for a new superstar to join the team!
We're now on the hunt for a talented marketing intern to join our small but mighty marketing team and help us build our brand with key influencers, opinion formers and customers.
This a great internship opportunity for someone who wants to gain valuable experience in marketing and join fun team of 10, in Staples Cross in North West London.
WHO WE'RE LOOKING FOR:
We want someone energetic, engaging and confident. You don't need tons of experience, but you do need to be highly motivated and super organised. Must be passionate about marketing with an interest in Food & Drink Brands.
THE ROLE
Your role will be really varied, and no day will be the same. You'll be helping us with:
Social media (online community)
· Reactively and proactively engaging with consumers across our online social media channels every day (combined following of over 50k).
· Supporting our Marketing Executive with scheduling engaging content
· Supporting our Marketing Executive with weekly reporting and campaign summaries
PR
· Working with our PR agency to keep on top of all PR samples
· Helping to plan and execute influencer and press drops.
Customer service
· Managing the general enquiries inbox
· Being the first point of contact for all incoming marketing enquiries
Events
· Assisting with the delivery of marketing events, including Taste of London (consumer show)
· Organising and maintaining the inventory of marketing assets
Sampling & Merchandising
· Act as Brand Ambassador to run our in store samplings
· Bi Monthly visits to merchandise and maintain marketing materials in stores
· Weekly calls to stores to ensure that product in on shelf
· Assist the Sales Team with additional samplings in their key accounts and sales database management
· Recruit and maintain a team of London based- Brand Ambassadors
Office admin
· Help the team to keep the office organised
· Ad hoc tasks to help the team
WHAT WE'RE LOOKING FOR
· A team player - we're a small team and we need someone who is willing to get stuck in
· Good verbal and written skills – Ability to write engaging copy and communicate our brand messages at events and samplings
· Confidence - you need to be able to approach and talk with a broad range of people
· A self-starter - you need to be highly motivated with a good eye for opportunities
· Top notch organisational and multi-tasking skills - you will need to be able to juggle a wide range of different tasks at the same time
· Creativity - we're looking for someone who can come up with ideas and try them out!
You'll join a small team where you'll truly be able to make your mark. We'll give you the opportunity to fully get stuck in and the opportunity to step up and lead on your ideas.
COMPENSATION DETAILS
· A role in a fast-growing brand with the opportunity to take on responsibility and develop yourself on a fast-track
· Competitive intern salary (plus expenses incurred for any work-related activity, e.g. travel to events, phone calls)
· Free breakfast every day
· Joe & Seph's Popcorn 😉
WHEN
· 3-6 months depending on availability
· 27th May – 27th November 2019
· Based in our office in Brent Cross (Near Staples Corner) North West, London
ADDITIONAL APPLICATION INSTRUCTIONS
To apply please click the following link https://bit.ly/2vhNDoW, press apply and follow the instructions! Wednesday 1st May, 2019 is the deadline for applications.