Everybody loves popcorn, so why not include it in your special day? We have several ways that our gourmet popcorn could work for you, including our stand-out Wedding Popcorn Bar and unique wedding favours!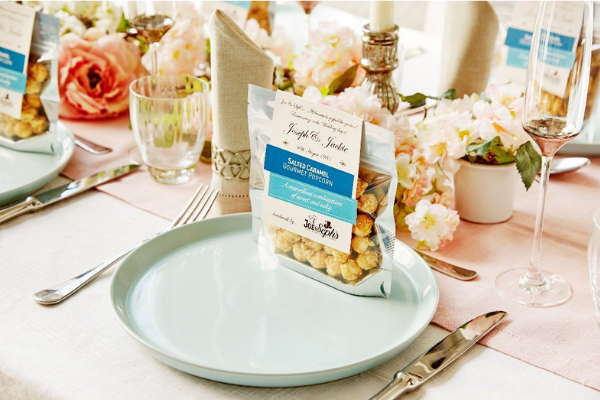 Bespoke Wedding Favours
Wedding favours have long been part of traditional wedding table dressing, but the more unusual and delicious are often more memorable! The added personal touch of a bespoke message on our snack packs really creates the ultimate, unique wedding favour.
We recommend using our gourmet popcorn snack packs as an addition to guest's table dressing, or as a take home treat to be enjoyed once celebrations are over. Our range of over 50 different flavours and freedom of design mean you can tailor your bespoke popcorn to match the theme on your special day!
The design choices really are endless, but as a top tip the most common additions include; your names, a personal message to guests and the date of your wedding. Please feel free to contact our sales team today for a free digital mock-up of what your bespoke snack pack could look like!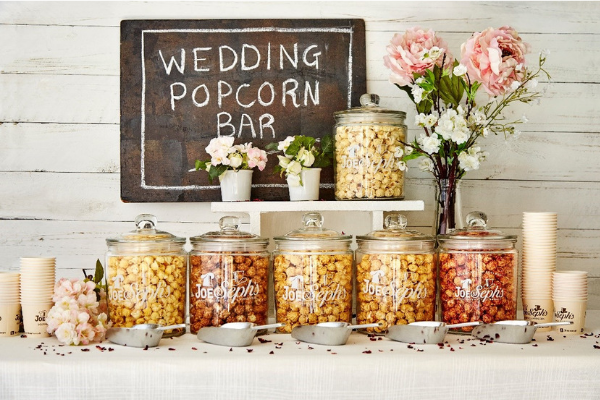 The Ultimate Wedding Popcorn Bar
Guaranteed to get all your guests involved, our Popcorn Bar offers a tempting and irresistible self-serve treat. Create your own unique Popcorn Bar by choosing between our extensive selection of over 50 different flavours, from Gin & Tonic to Strawberries & Cream, we've got something for everyone! We recommend choosing 3 or more of your favourite flavours to really make an impact and allow for a 40g serving per guest (it really is quite moreish).
Our beautiful biscotti jars sit wonderfully alongside any theme and make for an eye-catching display. You can style your Popcorn Bar however you wish, incorporating it as part of your wedding décor and not just a dessert buffet!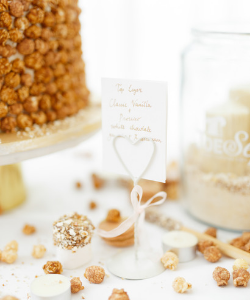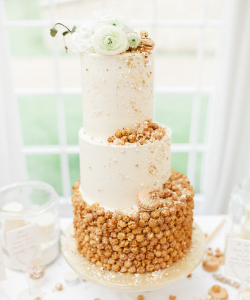 Get creative with Cake Decorations!
Why not incorporate popcorn into cake decorations! It works really well as an addition to any wedding cake, individual dessert or buffet style dessert bar. The indulgent crunch of our gourmet popcorn goes excellently with a creamy, spongy cake and it is sure to impress your guests!
If you're feeling inspired, please POP an email to our dedicated sales team at joe@joeandsephs.com who would be happy to help you create your unique wedding popcorn today.