JOIN US AS WE CELEBRATE A NIGHT OUT AT THE CINEMA, WITH LIONSGATE LIVE!
Wednesday 29th April 2020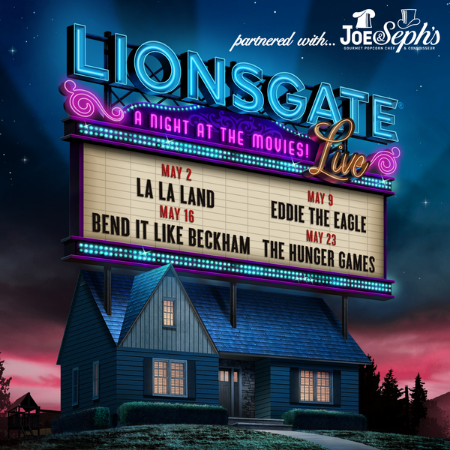 We're so proud to have partnered with @LionsgateUK for their #LionsgateLive charity initiative raising money for the NHS and film industry in response to COVID-19!
For the next four weeks, #LionsgateLIVE will stream an exclusive blockbuster on Saturday at 6pm for FREE!⁠ Learn more here... https://lionsgate.live/uk/
To celebrate we've created three exclusive Gourmet Popcorn Bundles, for you to munch your way through during each Saturday night streaming session! For each Lionsgate Popcorn Bundle enjoy 10% OFF + FREE UK Mainland DELIVERY. Plus, for every bundle purchased, we'll donate 10% to film industry employees furloughed during COVID-19.⁠
Want to order yours? Enter code LIONSGATELIVE and click the link here... https://www.joeandsephs.co.uk/lionsgate-live
Order by Tuesday 11.59pm for guaranteed delivery before Saturday's LIVE! (UK Mainland Only)!