It's Beginning To Look A Lot Like Christmas on Lorraine!
Thursday 21st November 2019
We're so thrilled that our Gourmet Popcorn Advent Calender was featured on Lorriane.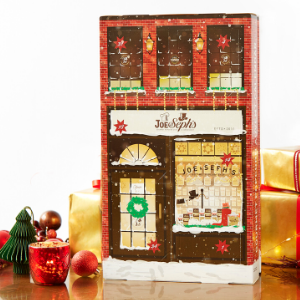 Back for 2019, our Gourmet Popcorn Advent Calendar is illustrated as a snow-covered Victorian shop-front and even opens like a giant Christmas storybook! Further more, behind each of the 24 festive door you will find snack sized packets of our artisan popcorn in 12 unique flavours, as well as the CORNiest popcorn jokes to help you get in the festive spirit!
Kick-start the Christmas countdown like Lorraine Kelly with the world's first Popcorn Advent Calendar! Grab one here before 1st December here