Introducing Salted Caramel Cheesecake Sauce!
Thursday 6th September 2018
Say hello to the newest member of the Caramel Sauce clan...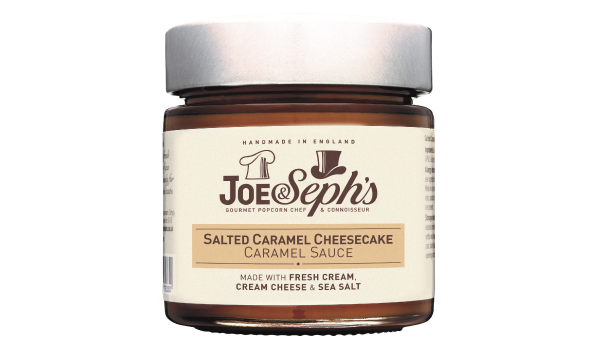 Introducing our newest sauce flavour Salted Caramel Cheesecake! Enjoy a unique smooth caramel sauce made with fresh double cream, blended with rich cream cheese and flakes of British Sea Salt. Perfect for drizzling on ice cream, spreading on a pancake, home baking, or just devouring straight from the jar (which is our favourite option!).
Joseph's top tip: This sauce is the BEST swirled through a cheescake. Make your buttery biscuit base, beat together cream cheese, double cream, caster sugar, vanilla, and a few scoops of the Salted Caramel Cheesecake Sauce and turn your cheesecake into a taste sensation!