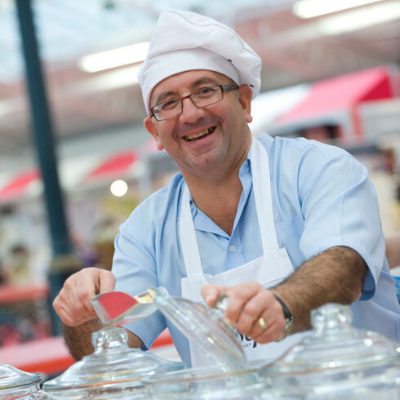 To celebrate our 9th Birthday, our co-founder Adam caught up with his dad and fellow co-founder Joseph for a Q &A session.
When did you first think Joe & Seph's could really take off?
Back in 2010, when after months of burnt pans and late-night tasting sessions in the family kitchen we took our first four gourmet popcorn flavours to a food show and sold out in just two days. It was then that I first thought we had been lucky enough to create something really special. Shortly after we achieved our first prestigious retail listing and Joe & Seph's was officially born! Today we now have over 50 flavours of gourmet popcorn and caramel sauces and I'm so proud to have won 49 Great Taste Awards and officially be the best-tasting popcorn brand!
What was your inspiration for launching a gourmet popcorn brand?
My love for popcorn began while taking regular business trips to the USA. I would always bring back popcorn for our friends and family who were amazed at the diverse flavours that I found. At the time, popcorn in the UK was either sweet or salty. Realising that there was nothing quite like this in the UK, I wondered if I could make my own flavoured popcorn, but even better. I began experimenting at home and making popcorn for family and friends which I quickly became a passion of mine.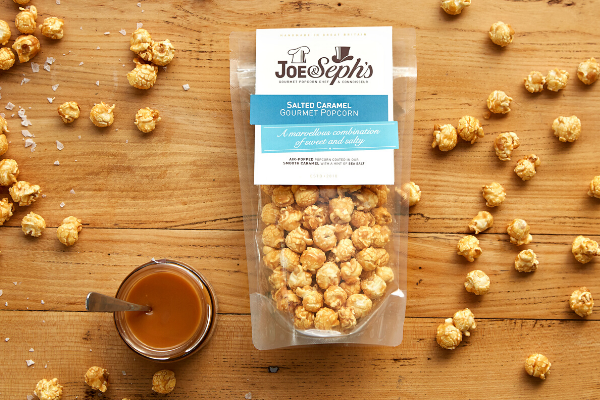 What do you think makes our gourmet popcorn so different?
Our popcorn is designed for taste adventurers and food lovers, we focus on high-quality, 100% natural ingredients, putting the taste and quality of our popcorn above everything else! Our flavour range is immense, encompassing sweet, savoury and traditional but always with a focus on innovation. From Salted Caramel, Gin & Tonic and Goat's Cheese & Black Pepper to Marmite and even Cheese on Toast - there is a variety to suit every mood or taste! I have so much fun experimenting in our kitchens trying to create exciting and unexpected flavours for our fellow popcorn fans to enjoy!
What is your favourite flavour?
It is so hard to pick a favourite! Of course, our Salted Caramel is in the top 10 but I really love our Caramel, Pepper & Chilli Popcorn. We use a unique flavour sequencing technique which unlocks the different tastes at different intervals- you get caramel, then black pepper and finally a fiery chilli kick in 7 seconds, one after the other! Another favourite is our newest innovation our Chocolate Popcorn Bites! It took me over 2 years of expermineting in the kitchen to develop and I am so happy with the all the wonderful feedback we have recieved from customers! It isn't like anything you have tried before; you get a lovely hit of decadent chocolate and a very satisfying popcorn crunch! It also just won a Great Taste Award!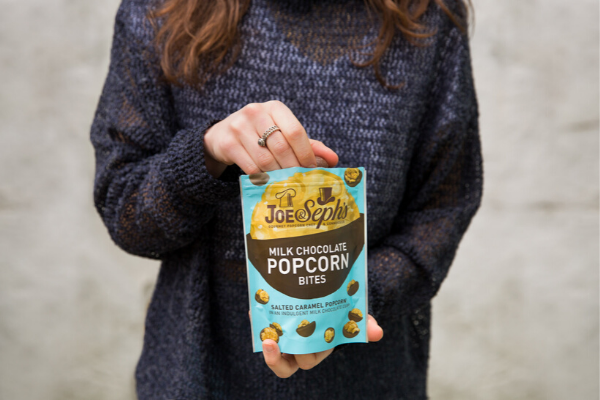 Our range is so diverse, how do you come up with new flavour combinations?
I am a bit of a foodie, so I love travelling, cooking and going to restaurants. Whenever I try a new food, I always think about how I can recreate the experience on popcorn or in a caramel sauce. We also have a lot of loyal customers who have been with us since the start and suggest flavours that they love too!
Tell us something popcorn related that most people don't know.
We use a unique variety of extra-large popcorn kernels, called mushroom kernels, which gives our popcorn its round shape and when air-popped its fluffy, light texture! They also allow each of our kernels to be evenly coated in caramel and prevent less mess, as the pieces don't fall apart as much.