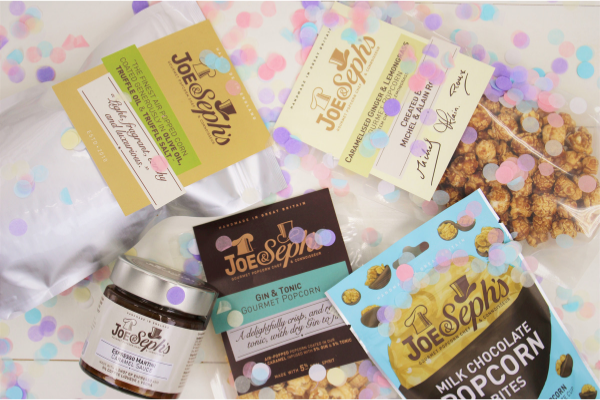 We are thrilled to accounce that we have new products joining our collection of Great Taste Award winners! Taking our total to 49 award-winning products, we are absoloutely thrilled to have so many wonderful products recognised by the Guild of Fine Food!
Our Caramelised Ginger & Lemongrass Popcorn won an amazing 2-star award! Created in collaboration with renowne Michelin starred father and son duo Michel and Alain Roux, this popcorn is perfect for a summer picnic or after dinner snack. After launching last year, our Espresso Martini Caramel Sauce has been a popular addition to our caramel sauce range and has now won a 2-star Great Taste Award! This caramel saude is made wih the finest coffee liqueur and vodka to create that authentic espresso martini taste!
We also won some new 1-star awards! Among the winners is our new Milk Chocolate Popcorn Bites, combining our best-selling Salted Caramel Popcorn with an indulgent chocolate cup! We are so proud that our hard work has paid off! Another 1-star winner is our Gin & Tonic Popcorn, made with our smooth caramel and 5% real London dry gin and 5% real tonic, the world's first alcoholic popcorn! Finally, the last 1-star winner is our Olive Oil, Truffle Oil & Truffle Salt Popcorn made with Spanish extra virgin olive oils, white alba truffle and sea salt resulting in a rich, earthy taste. The perfect savoury popcorn to have with a glass of white wine!
Shop all our award-winning products on our website now!